Chapter 25 Events in the life of Martin Harris leading to the loss of the 116 manuscript pages. He first shows the manuscript to those he is allowed to, but then forgets his sacred covenant and begins showing it to others. The manuscript is stolen. His crops are blighted and destroyed by a thick fog.June 17, 1828 to mid-July 1828

I will now give a sketch of the proceedings of Martin Harris, during the time he was absent from Joseph. These brought about the circumstances that seared our bright hopes in the tender bud, ere we were granted the privilege of beholding even the opening leaf.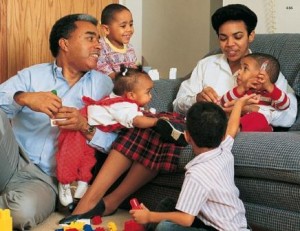 When he arrived at home, he was not slow to exhibit the manuscript to his wife and family. Thus far he was under no condemnation. His wife seemed highly pleased with what she heard, and entered into the spirit of it so much, that she gave her husband the privilege of locking the manuscript up in a set of drawers which she had never before permitted him to look into. After he had shown the transcript to those who were privileged to see it, according to his oath, he laid it aside and went with Mrs. Harris to visit a relative of hers who lived three miles distant.
After remaining with them a short time, he returned home, but his wife declined accompanying him back. Shortly after he got there, a very particular friend made him a visit to whom he related all he knew concerning the record. The man's curiosity was much excited, and he earnestly desired to see the transcript. Martin was anxious to gratify his friend, although it was contrary to his obligation. But when he went to the drawer to get the manuscript, the key was gone. He sought for it some time, but could not find it. Resolved, however, to carry his design into execution, he picked the lock, and in so doing, he injured his lady's bureau considerably. He then took out the manuscript, and after showing it to his friend, he removed it to his own set of drawers. Here he had it at his command, and passing by his oath, he showed it to any good friend that happened to call on him.
When Mrs. Harris returned and beheld the marred and injured state of her bureau, her irascible temper knew no bounds, and an intolerable storm ensued throughout the house which descended with greatest force upon the head of her devoted husband.
Having once made a sacrifice of his conscience, Mr. Harris no longer regarded its scruples, so he continued to exhibit the writings, until a short time before Joseph arrived, to anyone whom he regarded as prudent enough to keep the secret, except our family, but we were not allowed to set our eyes upon them.
For a short time previous to Joseph's arrival, Mr. Harris had been otherwise engaged and thought but little about the manuscript. When Joseph sent for him, he went immediately to his drawer, but the manuscript was gone! He asked his wife where it was. She solemnly averred that she did not know anything about it whatever. Not regarding what she said, he went through the house and made a faithful search. But it was more vain than Esau's seeking his blessing.
The manuscript has never been found; and there is no doubt but Mrs. Harris took it from the drawer, with the view of retaining it until another translation should be given, then to alter the original translation for the purpose of showing a discrepancy between them, and thus make the whole appear to be a deception.
Martin Harris had not only lost his spiritual blessing, but a great temporal blessing also. The same day on which the foregoing circumstance took place, a heavy fog swept over Mr. Harris's fields and blighted all his wheat, so that he lost about two-thirds of his crop, while the fields on the opposite side of the road remained untouched.
I well remember that day of darkness, both within and without. To us, at least, the heavens seemed clothed with blackness, and the earth shrouded with gloom. I have often said within myself that if a continual punishment, as severe as that which we experienced on that occasion, were to be inflicted upon the most wicked characters who ever stood upon the footstool of the Almighty-if even their punishment were no greater than that, I should feel to pity their condition.
Back To Joseph Smith History Menu